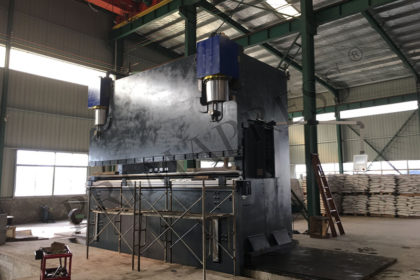 1200Ton 6m hydraulic press brake machine ready to shipping
1200ton heavy duty press brake is mostly used to bend the wind tower.
this machine can max fold 25mm by 6m full length.
the machine effective length is 6m ,with DELEM DA52S, Mechnical crowning devices.
this press brake bending machine is around 80ton only in weight.
we dissassemble it to many pieces, and use nearly 5 sets trucks to ship it.
then assemble it in the customer side.