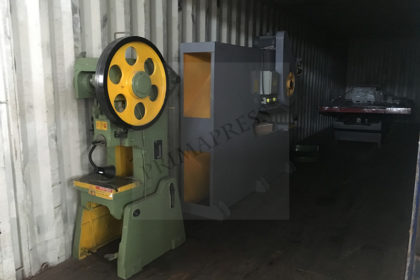 5 sets power Press machine with CNC Feeding table
this is our Prima newly exported orders to India customer.
this big factory purchased:
1, 40ton deep throat press machine 1250mm throat depth.
2, CNC Feeding table 1250x2500mm
3,3 Sets 25ton punching machine .
4, J21S Deep throat press machine 80ton with 800mm throat depth.