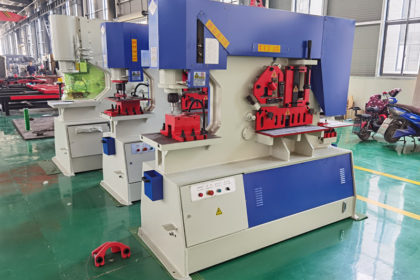 China Primapress metal 160ton hydraulic ironworker 90ton and 120ton iron worker machine
Primapress ironworker machine is always hot to sell in the market due to its multi functional.
hydraulic combined punching&shearing machine can cut and punch all kinds of materials such as plate, square bar,
angle, round bar, channel and so on.Prima hydraulic ironworkers have been designed and built to the
highest quality standards in the industry. This profitable machine will serve any grueling fabrication shop for decades to come.
This machine is typically in stock for quick deliveries.
the following photos are the ironworkers exported recently .