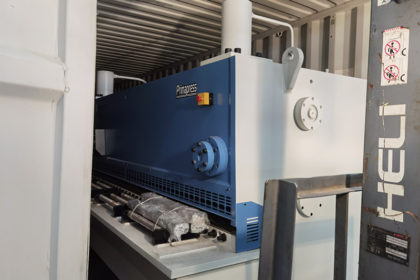 full enclosure metal fiber laser cutting machine guillotine shearing machine cnc servo press brake shipped
during China new year is coming, it is always the high season for the machine tools industry .
and today is a big day for Primapress factory ,as we will shipped around 10 machines today to domestic and worldwide customers.
the following photos are only a small part , the sheet metal cutting and  bending machine model:
1 , full enclosure metal fiber laser cutting machine 3000w 6x2m .
2, cnc fiber laser cutting machine big worktable 4kw raycus 6x2m .
3, QC11K 12*3200mm hydraulic metal guillotine shearing machine.
4, 160ton 4000mm cnc servo press brake machines 4+1 axis  shipped.
5, 100ton 3200mm cnc servo press brake bending machine 4+1 axis 2 sets  .
Primapress is becoming the leading suppliers for the sheet metal bending and cutting machines already.