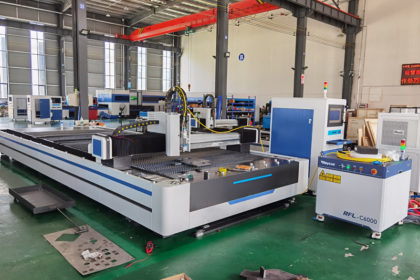 How to buy a good sheet metal fiber laser cutting machine ,some tips:
I would like to say some truths about made in china laser cutting machine as a supplier, discuss with all of you , and help customers how to buy a good running laser:
1, choose the good brands , do not use small brands than even did not sell anything locally, they are not proved to be quality after all.
And as customer, we do not have ability to bear the danger of buying a bad machines .
The bi
2, can also buy from local reseller if any, because the local reseller living way is for services, their price is higher , but they deserve it,
Because they give better services and guarantee you can get a running machine , trust is most important things after all.
And in later use, you can also be helped after all.
3, learn more about fiber laser cutting machine, Primalaser can get around 30 inquiries everyday about the fiber laser cutter.
And other company maybe can get more as they spent more money in website and advertisement.
We are really frustrated about the askings . 80% has no knowledges about the laser at all. So in china, some traders can give longer time to discuss with customers like this.
And factory salesman will feel bad and refuse to discuss very long . that is why China traders can always have business in fact.
This is also a selling services, because they helped customer to have knowledges. But they can not warranty the quality and services , at least they should be a big trader company.
Try to get more knowledges, do not ask too many easy questions.
4 , be reasonable in mind, China supplier competition is very serious, so the price is not big difference among the big brands (leave the same brand alone ) .
It is like a gamble to buy a cheaper machines and imagine it is quality, and bad suppliers will charge buyer more money in Future (Primalaser never did it , we cherish the reputations . )
So totally, you will pay a lot than to buy good brands .
5, do not think China supplier made you big money ,like Primalaser spent big money to have a international after sales services team in help customers to do services and give free parts later.
A good running machine can help customers to make money. We think 1-5000 usd can be spent if necessary.
6, choose the good components, like IPG, Raycus source, for laser head, raytools, Precitec is good. For ball screw, Taiwan Hiwin, TBI are good. For servo motor, Fuji, Yaskava is fine.
The price is little difference. For controller, mostly China supplier will use Bochu, Cypcut . do not try to take cheaper brands if it is well known. That will affect a lot in use .
7, try to Use alibaba trade assurance your money safety if you worried too much. Alibaba now have many ways to help customers.
8, try to listen Mr Gary ramsey or other experienced people, he build this facebook group and help many customers in detailed questions, and give his experiences with good videos.
We think some people are already being helped .
9, do not fear to buy from Made in china, which is the biggest laser manufacturer nation. But try to make a good decision.
Good luck to everyone and buy the good running machine .