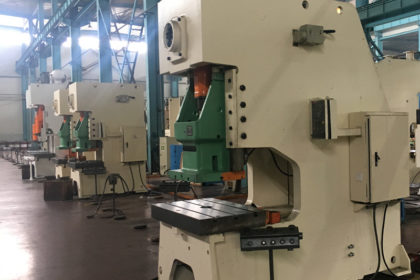 JH21 deep throat Pneumatic press machine with CNC Feeding table
Primapress just finished two customerised deep throat press punching machine with deep throat.
the first one throat depth is 600mm, the second one throat depth is 1000mm .
it is mostly for big sheet metal perforating industry. so the machine body must be very very strong to fit the press machine cnc feeding table.
it is still the best solutions in the market for the metal sheet plate perforating machines.