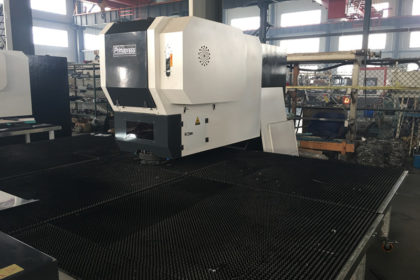 Mechanical Turret Punching Machine/Sheet Metal Punch/Turret Press 12 stations
this cnc mechanical turret punching machine is exported to Colombia.
Compared with the hydraulic cnc press machine, its price is much less , and the speed is also good.
it is C Type, not O type. it is normally for the small amount punching with 12 stations.
the Colombia customer purchased it for the door punching works.