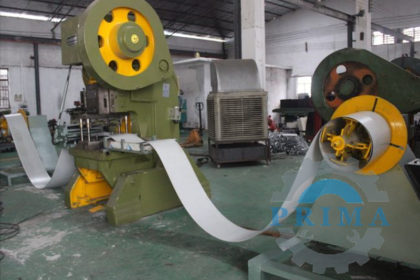 Plastic punching machine , automatic punching machine lines
Buyer: Russia.
this is Prima newly finished machines, it punching plastic coils . it is with uncoiler, and also the coil collector after finishing .
also , Prima has another order for punching the plastic clips. it is used in the food industry.
it seems easy , but it is hard to make the design and mold, because little mistake will damage the plastic surface.
Prima press company has already profound experience in design and manufacturing the total punching lines.
including the progress die, punching machines, NC Feeder , uncoiler and leveler.