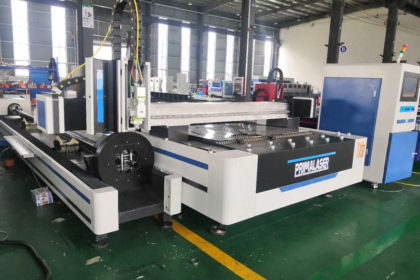 Primalaser shipped 2kw tube and sheet cnc fiber laser cutting machine in 15 days
this is Primalaser newly finished 2kw tube and sheet cnc fiber laser cutting machine  .
the customer is from Chile , they need this fiber laser cutting table very urgently .
so they place order to Primalaser and we finish all the machines in 15 days from the paying day.
we even get him 2000w raycus laser source which is limited in the market now.
Primalaser salesman Mrs Taylor take videos and photos to him and give him very good services,
so the Customer is very happy and he give very high praise in Facebook:
I want to thank the entire Primalaser team, especially Mrs Taylor for meeting the deadline.
They told me that this Saturday, August 22, my machine would be ready and it was.
Now, to embark and happy trip to Chile. When I arrive I will send you more photos and videos.
Hope everything goes well. Source Raycus 2KW. Good comments from Mr Rodrigo Omar Rey Bolomey from Chile .
we are so confident that buying from Primalaser , you will get always the best things and services.