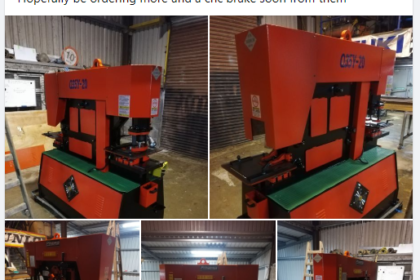 Primapress sheet metal fabrication bending and cutting machines got good comments from Customers
Primapress company principle is supplying good quality , affordable sheet metal fabrication machines to all customers with best after sales services!!!
today, we got some good comments from Customers from Europe, in his facebook ,he said,
Not a press break but my friends ironworker from prima arrived in Ireland today looks great
Hopefully be ordering more and a cnc press brake soon from them .
Thanks for good comments from Customers. and Primapress technician team will give him very good services about the installation and using .