Description
High accuracy 6 or 8 axis CNC Servo Press Brake machine with 3D Graphical Delem Da66t CNC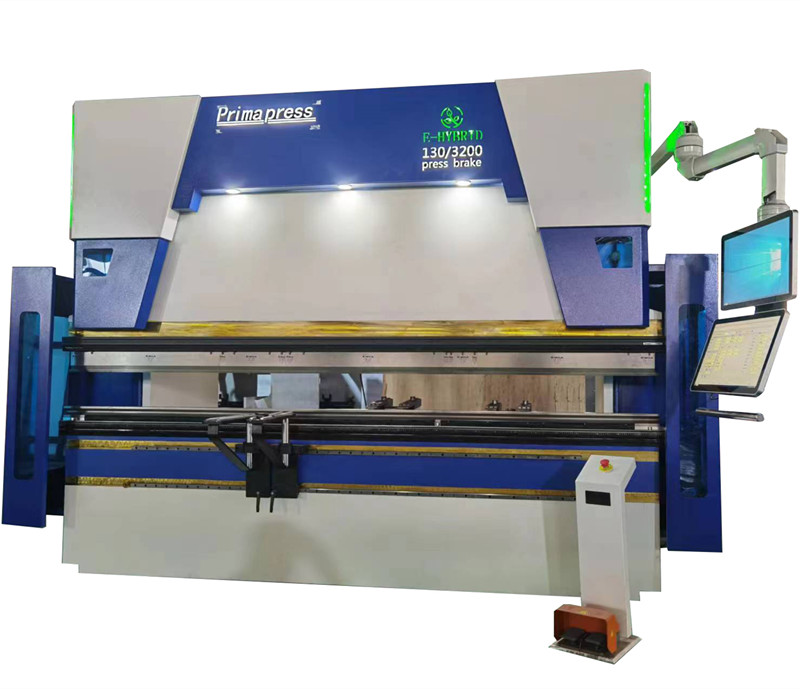 CNC press brake features an automatic CNC crowning system for improved quality, a servo driven back gauge system for increased speeds, and a 3D capable graphical control unit to simulate bending sequences and collision points.
Video link: https://youtu.be/cB7OJJe50-Y
1. Provides a combination of performance, cost effectiveness and easy to use features
2. Outstanding Value! Best brake for the money on the market.
3. User friendly CNC control unit and software
4. Precise bending results
5. Tough construction with the same solid framework we use for all of Primapress CNC Press Brake Manufacturers
6. Large daylight opening allows the entire length of the machine to be put to optimal use
7. Designed and built with the objective to help you achieve low cost manufacturing
8. Standard 6 axis X, R, Z1, Z2, Y1, Y2 CNC Press Brake Manufacturers
Standard Equipment:
1. Mono block, welded steel frame rigid to deflection and high tensile with ST44 A1 material.
2. 6 axes (Y1, Y2, X, R, Z1, Z2)
3. Throat depth 410 mm.
4. Back gauge system with X, R, Z1, Z2 axis driven by AC servo with colored graphics.
5. HOERBIGER servo hydraulic system.
6. CNC controlled motorized anti-deflection system.
7. Hardened and ground standard sectioned top and 4V-Die bottom tools (835 mm section).
8. Easy to clamp tool holding system with upper and lower tools.
9. Ergonomic user friendly, pendant control panel.
10. Back light safety guards (category-4)
11. Front side covers with safety switches.
12. Synchronization of Y1+Y2 axis provided by linear encoders with 0,01 mm tolerances.
13. Foot pedal suitable to CE regulation.
14. Sliding front support arms with T slot and mm/inch rulers.
15. Standard graphic controllers can be selected from: DelemDA66T 3D colour graphical touch screen controller, Cybelec Mod Eva 12 S
16. Electrical panel with cooling system designed to meet CE standards & composed of automation and electrical equipment with SIEMENS branding.
Delem DA66T CNC Control system: 
1. 2D graphical touch screen programming mode.
2. 3D visualisation in simulation and production.
3. 17″ high resolution colour TFT.
4. Windows applications compatible.
5. Delem Modusys compatibility. (module scalability and adaptivity)
6. USB, peripheral interfacing.
7. Open system architecture.
8. User specific application support within the controllers multitasking environment.
9. Sensor bending & correction interface.
Specification for CNC Press Brake                     
Model(EURO PRO)
B1560
B2580
B32110
B32135
B32175
B40175
B32220
Bending force
KN
600
800
1100
1350
1750
1750
2200
Bending Length
mm
1500
2500
3200
3200
3200
4200
3200
Between Columns
mm
1100
2060
2700
2700
2700
3700
2700
Daylight
mm
405
405
430
430
430
430
430
Slide Stroke
mm
200
200
200
200
200
200
200
Throat Depth
mm
370
400
400
400
400
400
400
Bolster Width
mm
80
80
100
100
100
100
140
Down Speed
mm/min
200
200
180
180
160
160
160
Pressing Speed
mm/min
8
8
10
10
10
10
10
Return Speed
mm/min
180
180
150
150
150
150
140
Back Gauge Stroke
mm
500
600
800
800
800
800
800
Outline Size
L
mm
1825
2825
3500
3550
3500
4500
3500
W
mm
1650
1650
1650
1650
1650
1650
1730
H
mm
2300
2350
2650
2700
2700
2750
2900
Weight
kg
4600
5600
8000
9500
10000
12000
13200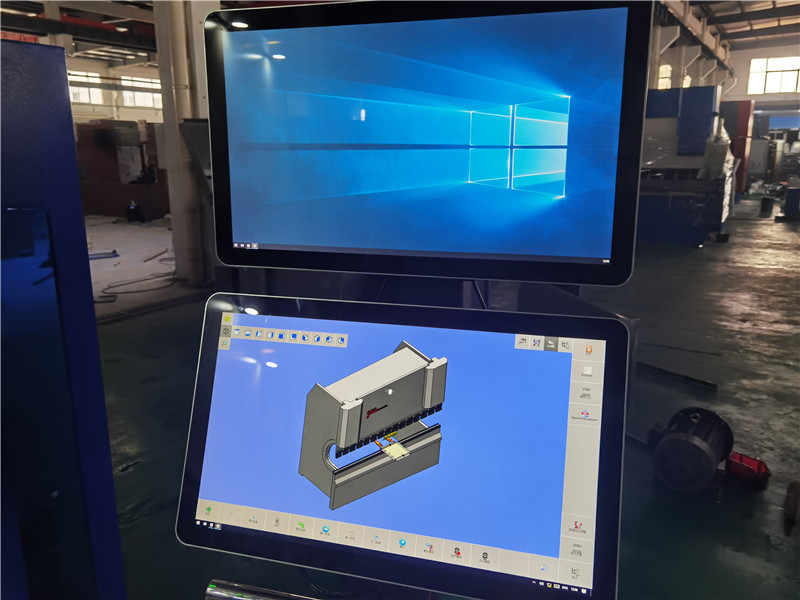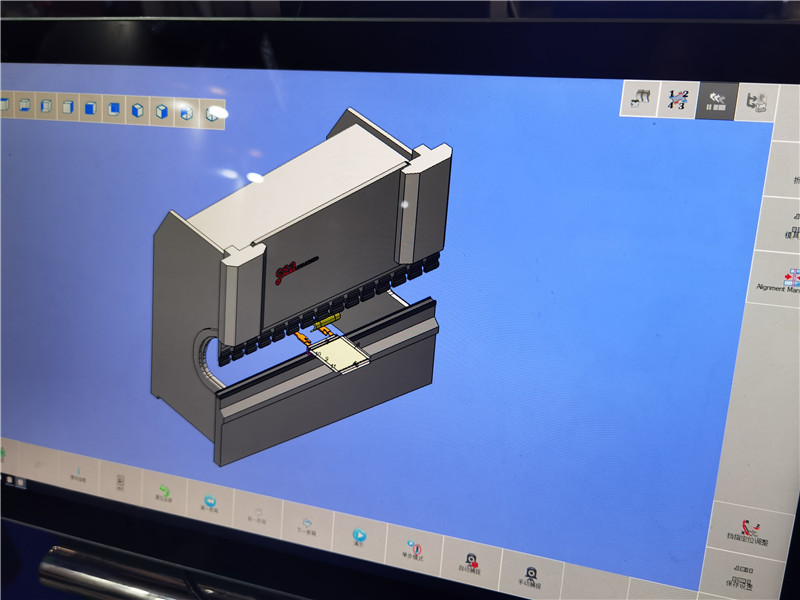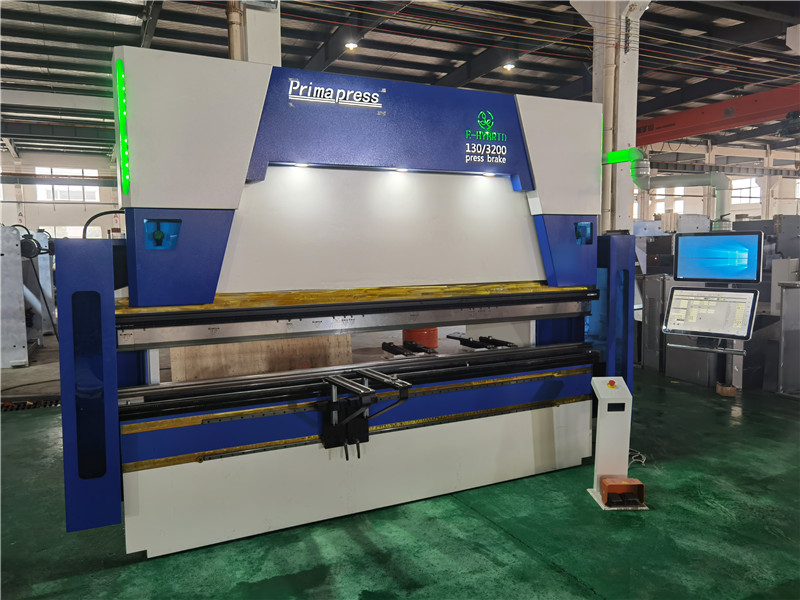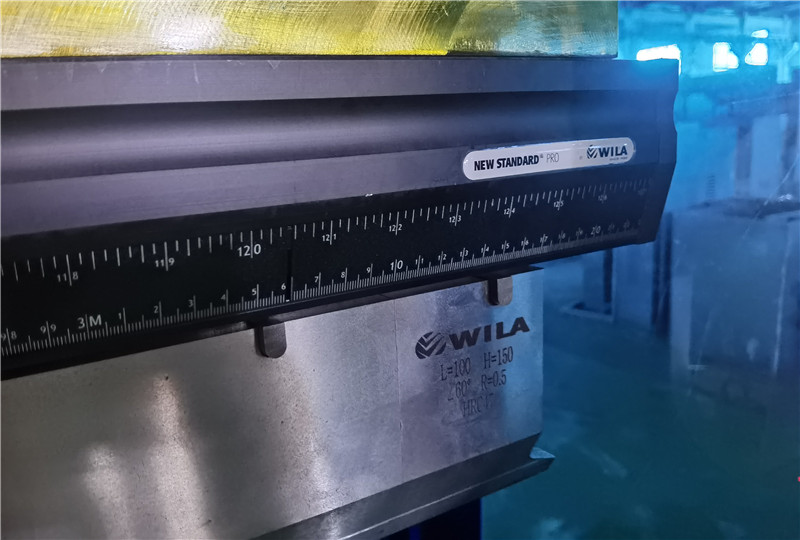 #brake press tool            #brake press elettric          #harsle press brake
#press brake clamp              #promecam press brake tooling
#durma press brake 200tx3200