Description
Delem DA52s 4+1 axis 110T 3200MM cnc hydraulic double servo press brake
Video link: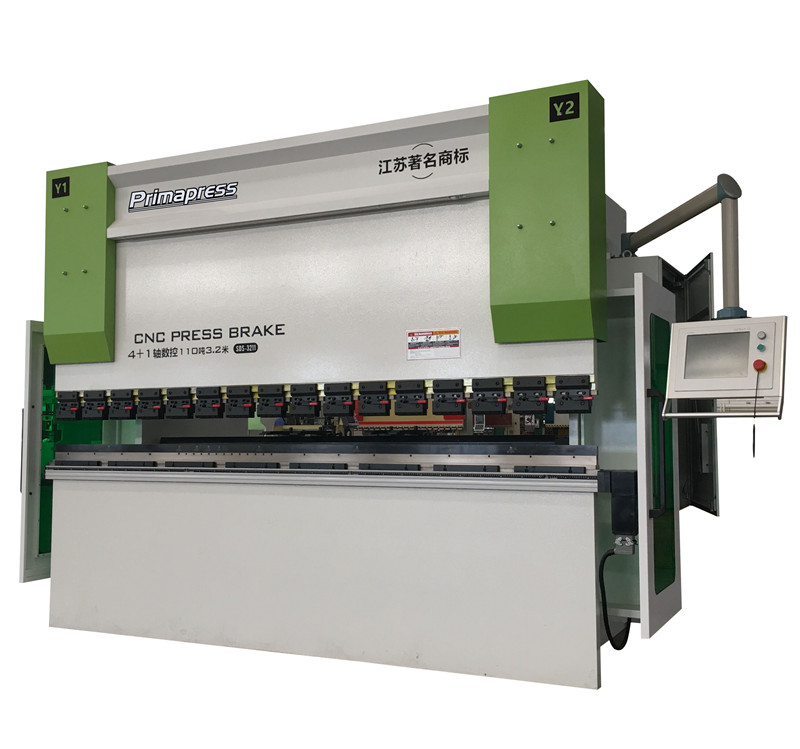 The Whole Structure of Press Brake:
Totally European design, streamlined looking
Taking off inner-stress of welded parts by tempering, good stability
Remove rust with sand-blast and coated with anti-rust paint
Adopt Spanish pentahedron machine center, once clamping can finish all working surfaces which will
guarantee dimension precision and position precision.
The design of the machine frame is a critical part of any machine with relation to its ability to produce  accurate parts for a long period of time.
Frames, assembly surfaces and connection holes are machined after the welding process, up to 60′ in a single pass.
Supplying three front sheet supports , Finish of Nippon Polyurethane paint.
Attachment with the machine& Machine key components list
No.
1 years spares
Remark
Name
Origin
1-
Grease gun& foot switch
Free of charge
Asynchronous motor
Siemens, Germany
2-
Keys to button lock and electric cabinet lock
FOC
Controller
Delem DA52, Holland
3-
Foundation bolts
FOC
Transformer
SCHNEIDER
4-
O-type sealing rings
FOC
AC contactor
SCHNEIDER
5-
Combined washers
FOC
Circuit Breakers
SCHNEIDER
6-
Mobile type foot switch
Servo motor
Estun
7-
Operation & maintenance manual
In English
Gear pump
Siemens pump
8-
Electrical diagram
In English
Sealing parts
Valqua ,Japan
9-
Operation Instruction ENGLISH

Operation Instruction(Machine)

Packing list, Instruction of System

Certificates of quality

Hydraulic Integrated Systems
Bosch, Germany,
Quick release
China Shanghai
#mini press brake machine                #light poles press brake              #brake press tool
#brake press elettric                 #harsle press brake             #press brake clamp
#promecam press brake tooling