Description
Double head 6m 3m metal pipe tube hole punching and cutting machine
1, Process introduction and advantages of punching and cutting machine :
Automatic feeding and automatic punching after artificial feeding
2, precision of punching precision, increase the rate of finished products
The labor intensity of the workers is low, the operation is simple and the labor is saved.
High safety, unique structural design of machine and die safety, to ensure the safety of workers and reduce industrial accidents
Program adjustment of punching spacing
6, easy maintenance, stable and mature standard parts system, convenient and easy maintenance, reduce maintenance costs. Campus is an automatic process, continuous forward clamping to send plates, to achieve the desired desired results.
Punching and drilling efficiency
single flush a tube, which can basically meet the punching at any position above a tube.
punching speed: 40-60 times per min..
hole distance precision: + 0.15
the length of the punching hole of the largest workpiece: 6M
The 5. operation interface is simple and easy to learn, the idiot operation, the punching hole can not be equal distance punching, but also can equidistance punching.
feeding mode: after the automatic feeding of the workpiece by hydraulic clamping, the material is sent out automatically according to the distance of the hole. The feeding mode adopts the high precision servo motor to control the feed automatically.
| | |
| --- | --- |
| 油缸工位/stations | 2 Standard ( 3 customerized ) |
| 加工长度/length | 6000 mm |
| 设备高度/height | 1680mm |
| 设备宽度/width | 860mm |
| 设备长度/total length | 6990mm |
| 最大加工管材(max pipe size) | 100x100x4 |
| 模具材料(mold material) | SKH-51 mold steel |
| 模具淬硬(mold hardness) | 53HRC |
| 整机加工/machining | Totally machining by cnc lathe |
| 驱动辊数量/drive roller amount | 2 |
| 驱动系统/drive system | Servo drive feeding |
| 速度/feeding speed | 25m/min max , adjustable to pipes |
System and electrics
kw
7.5kw/11kw (customer choice)
Power
380V/50HZ/3PH(Optional to site)
Controller
One PLC Focus controller, easy to operate
Main components (top brands)
Oil cylinder: Hailin oil tank
Seal: USA PARKER Parker hydraulic
Tubing and joint: PARKER Parker
Rack gear: Taiwan KH brand
Electrical components: Schneider / SIEMENS / CHINT
Rexroth hydraulic pump.
Hydraulic solenoid valve: Jin Hefeng
Rexroth hydraulic valve.
Die: SKH-51, Japan
Servomotor: Taiwan Delta
Servo encoder: Japanese MITSUBISHI.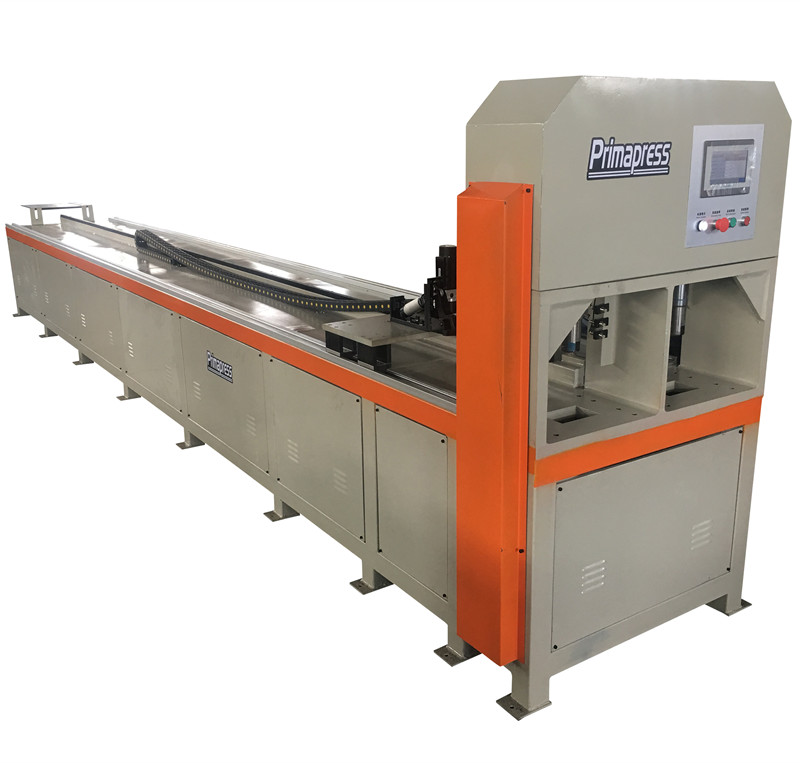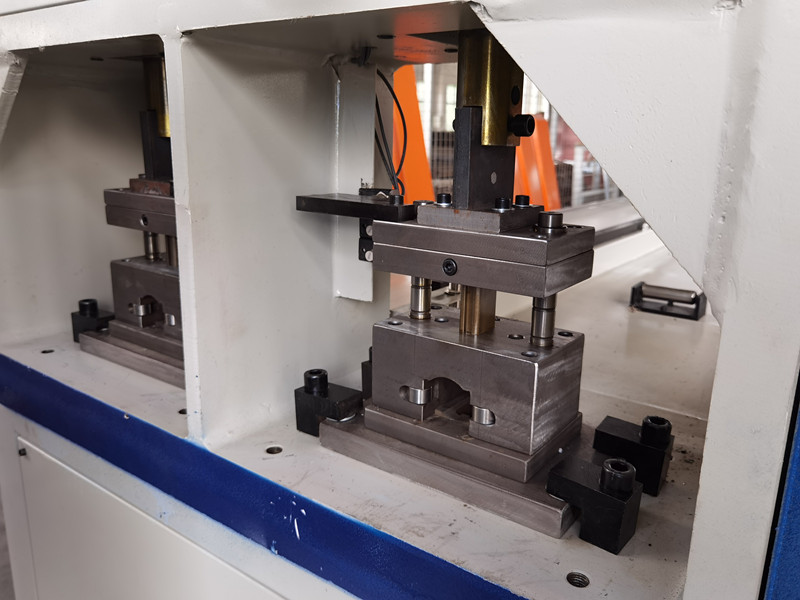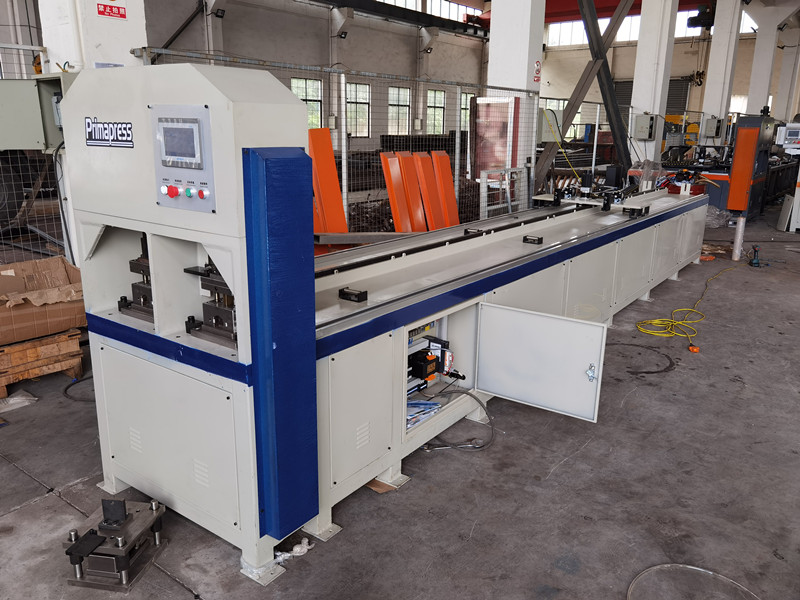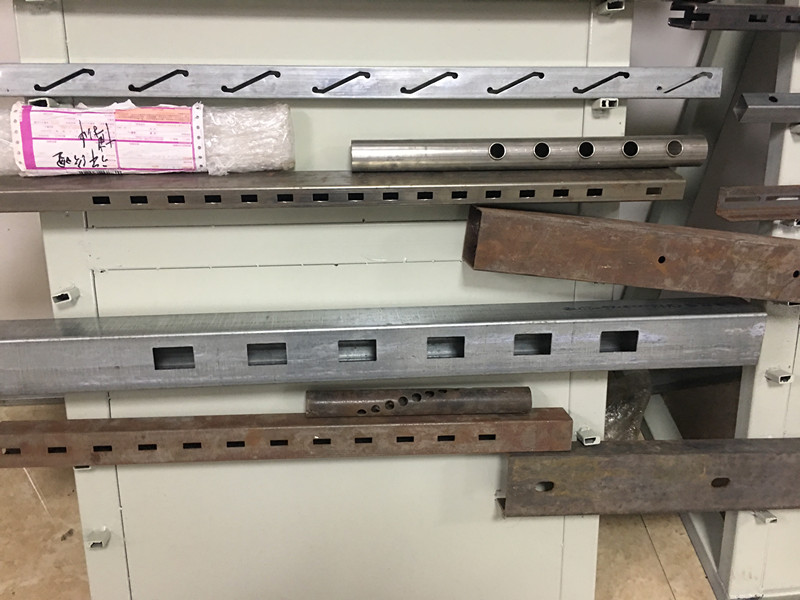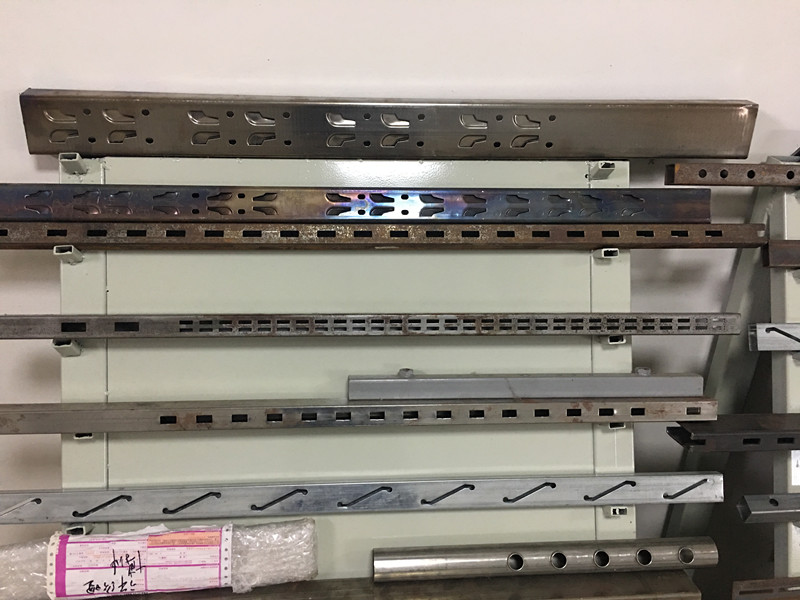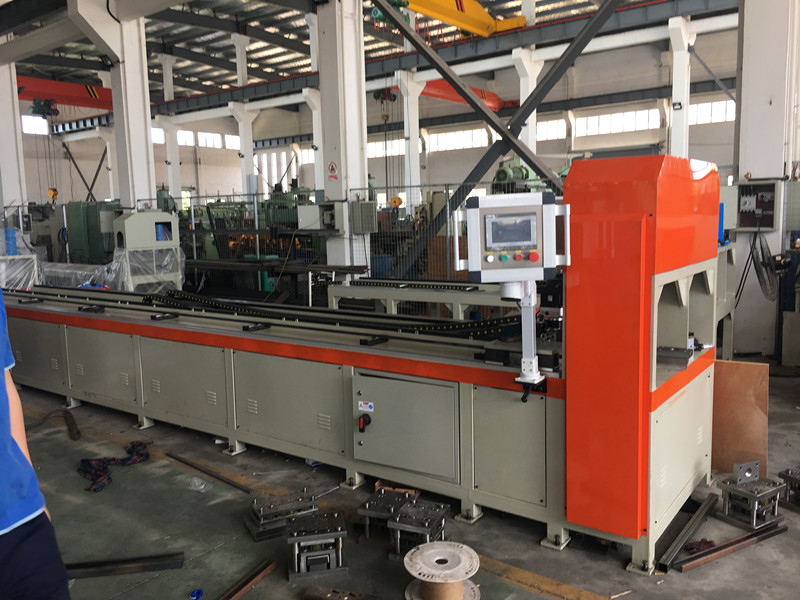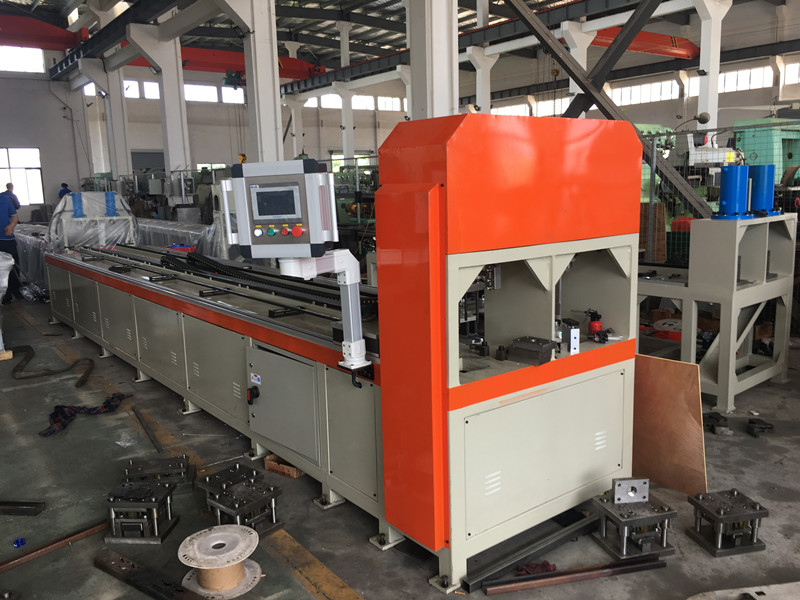 #bending machine metal             #sheet bending machine metal                 #metal tray bending machine
#metal bending machine cnc               #metal fittings bending machine              #metal profile bending machine