Description
Hydraulic Press Machine Y27 series, Y27 Deep drawing hyraulic press machines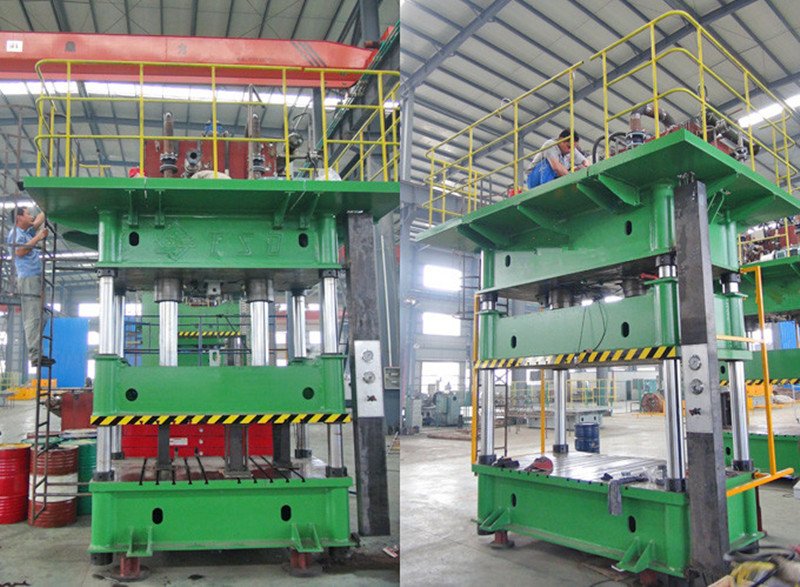 Introduction to the structure and properties:
it control system has adjustment, manual, semiautomatic, continuous semi-automatic mode. Process is divided into general process action and tensile process action.
2.control of up-down stroke using cnc device.
3.it hydraulic control system adopts the cartridge pile-up valve.
4.The electric control system adopts PLC (programmable logic controller).
5.the power system installed on the top of the frame.
5.it has high descent and working speed.
6.the machine has filter plugging, oil level, oil temperature and so on the many kinds of fault alarm indicator, and equipped with non-contact safety control device is a infrared light curtain controller.
Application Fields  
This machine is mainly used for sheet drawing  bending and forming. it applicable to the following fields: 1.car body parts, brake piece, oil tank, chassis, bridge shell, bumper, 2. household electric appliance: washing machine parts, electric rice cooker parts, refrigerator parts, etc.; 3.kitchen utensils: washing tank, pot of equipment, stainless steel utensils, various other containers; 4. others: tractor, motorcycle, aerospace..
Configurations of main components:
Name
Brand
Name
Brand
Equipment's working environment:
2.1 Power supply:3Ph AC 380V ± 10% 50HZ ± (optional)
2.2 ambient temperature:-10 ℃ ~ 45 ℃ 2.3 Relative Humidity: ≤ 85%The back gauge structure(our patent)
Circuit Breaker
Schneider, France
Security Light Curtain
SENSORC, China
Intermediate Relay
Schneider, France
Oil Pump
Quality product, Taiwan
Power Source
Schneider, France
Hydraulic Valve
Tian Li, Beijing
Button
Schneider, France
Sealing Element
NOK, Japan
Motor & Time Relay
SIEMENS, Germany
PLC
MITSUBISHI, Japan
Transformer
Bright, Wuxi
TPC
MCGS, China
Hydraulic Press Machine Y27-315t with 1000*1000mm worktable ,63ton rejector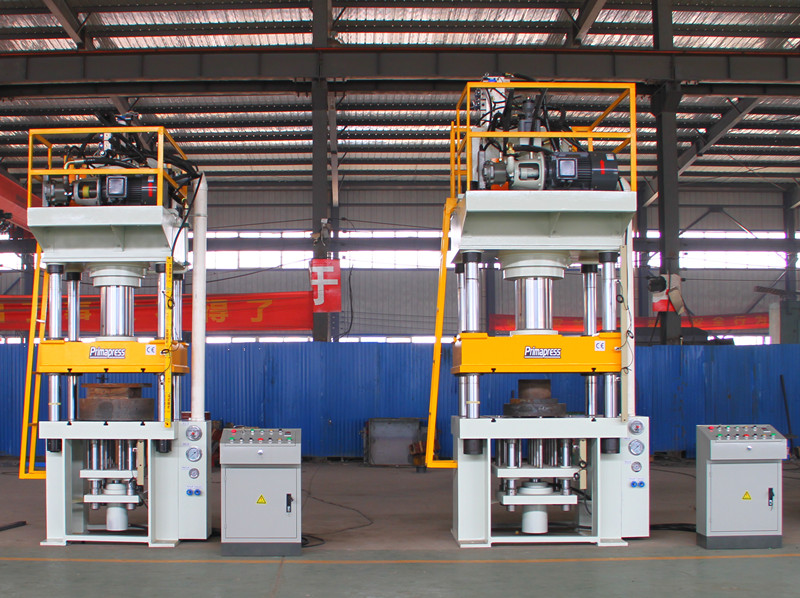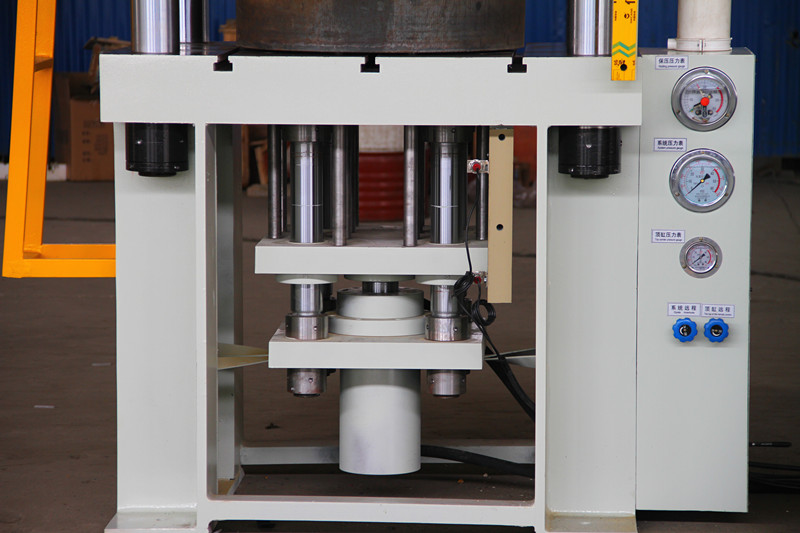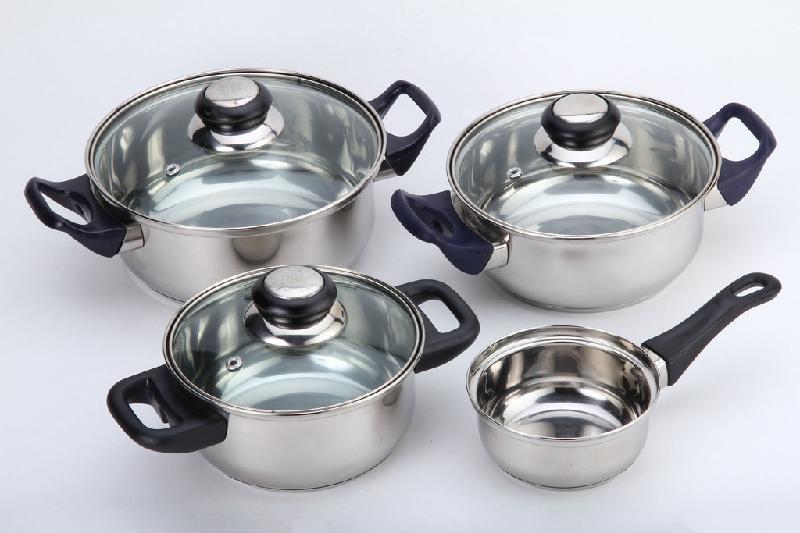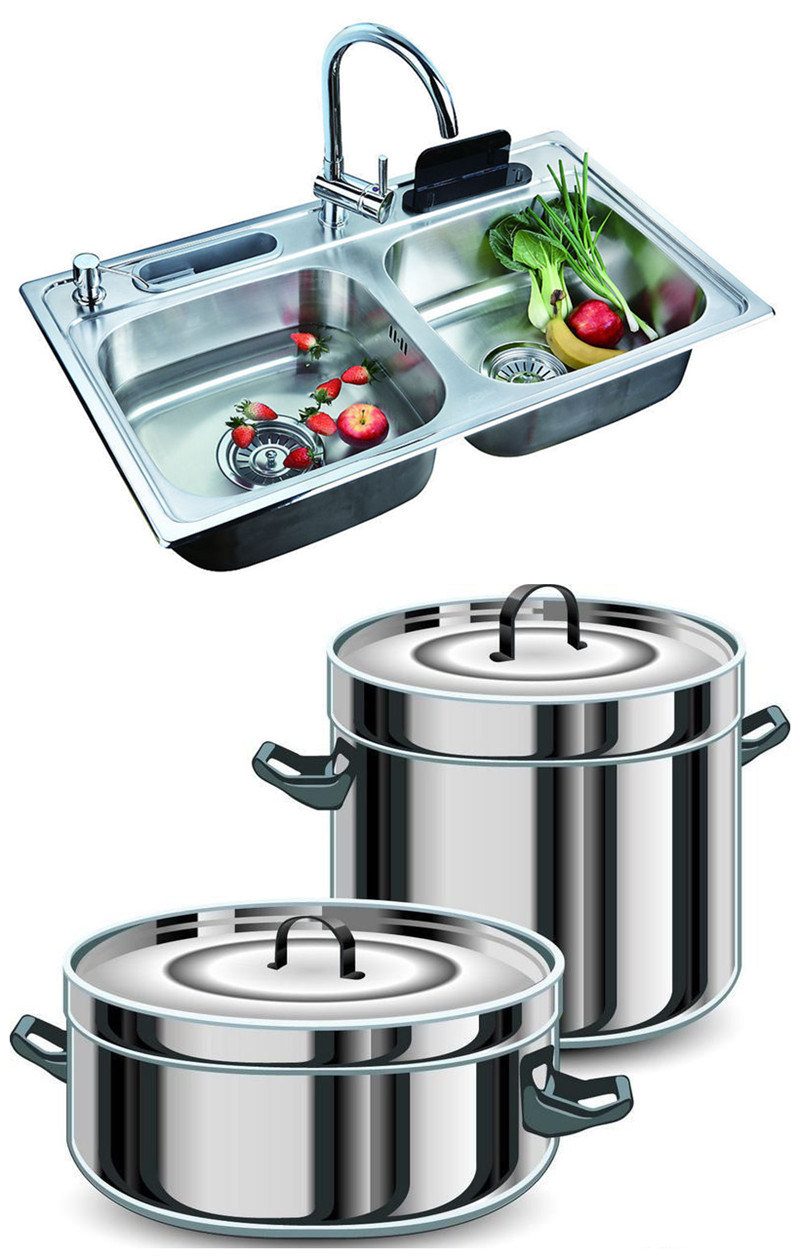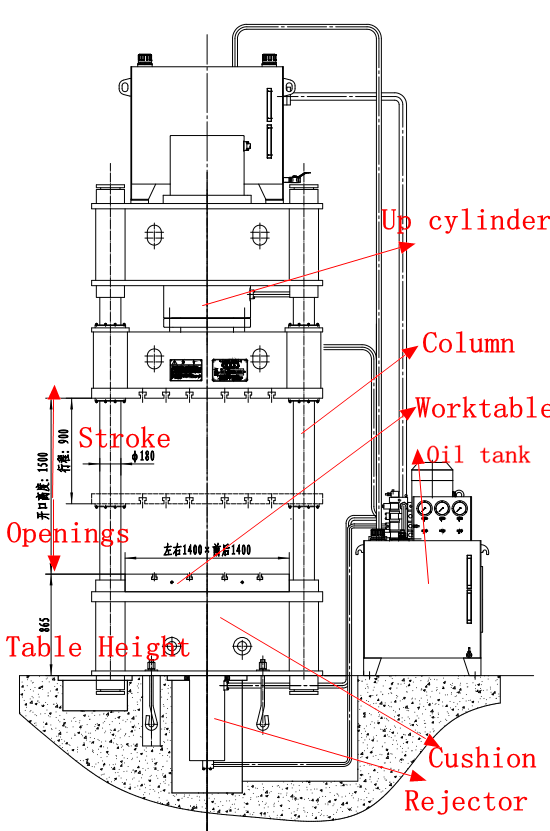 # Press Machine          #Hydraulic press machine