Description
WC67K series 2+1 servo CNC press brake  bending machine with DELEM DA41S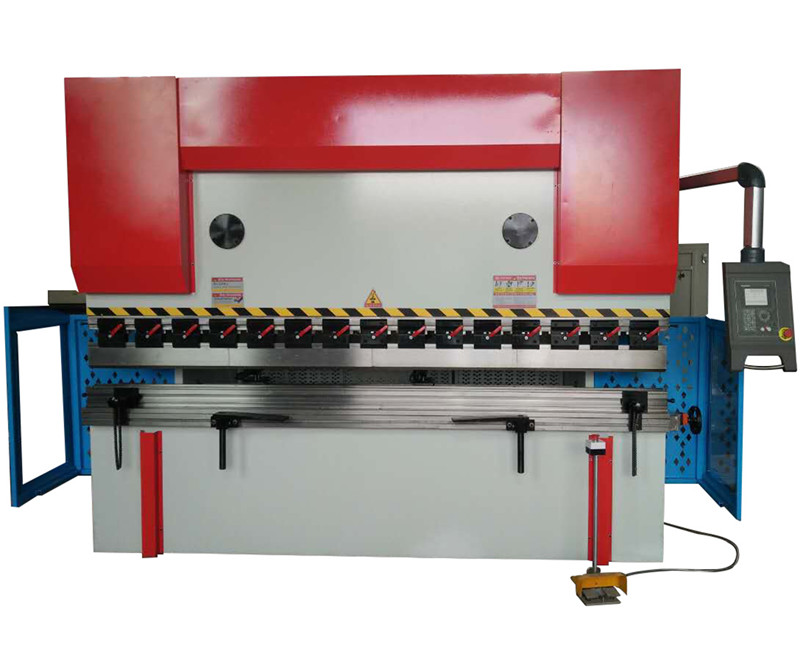 The Main Structure Character
Welded steel plate, the frame consists of right and left wall boards, working table, oil box, slot steel and etc. The stress of the welded parts can be eliminated by vibration. The machine enjoys high accuracy and high strength and can be transported easily.
Feature and Advantages:
The machine is a kind of steel torsion bar sychnro brake, which is the third generation of brake. Electronic control of back gauges and ram stroke, data displayed and precision control by man. Hydraulic power cell construction is convenient to install, which limit the oil route and connector quantity to minimize integrated hydraulic valve block. Block route and wide range of speed control, work steadily.
1. Hydraulic system
It adopts integrated hydraulic control systems which is more reliable and easy for maintenance. The hydraulic system consists of motor, oil pump and valve groups and it is installed at the top of the oil box. This can assure that the cylinder is always full of oil when the slide is moving down at high speed. And can save energy as the oil filling valve can guarantee the slide movement speed. Every complete working cycle can be achieved through the control of hydraulic valve. The remote adjustment valve can adjust the working pressure at the right side of the wall board.
The main sealing components of the cylinder are imported products (Japan brand).
2. Synchro control system
The slide synchro system adopts steel torsion bar synchro system with very simple structure but very high accuracy. 2 ends of slide has 2 sychnro fork which make the slides movement is always parallel to the working table. And this will make the movement effect balanced during operation. The system uses upper die compensation to improve the brake precision.
3. CNC System
The DA-41 control provides a complete solution for conventional press brake applications for 2 axes. Including the axes control for 2 axes. Including the axes control for the press beam and backgauge and flexible I/O configuration, the state of the art electronics offers a versatile solution.
DA41S Features:
Bright LCD display, 4.7″ monochrome
Stop position control of the slide
Back gauge control •Retraction control
Angle programming, Tool parameters setup.
All I/O ports can be configured through the pages, has a self-test function;
X-axis positioning accuracy:0.01,Y-axis positioning accuracy:0.01;
The DA-41 control provides a complete solution for conventional press brake applications for 2 axes.
■The numerical programming, having angle, tool and material parameters on hand, can be done in a direct table overview.
■With its bright LCD display a clear andeasy control is offered.The bend parameters can be selected via a user-friendly cursor manipulation.
■The axes control supports servo control.depending on the application you can select either two-side positioning as well as single side positioning with spindle fault elimination.
Besides those systems from DELEM, CYBELEC products are also optional.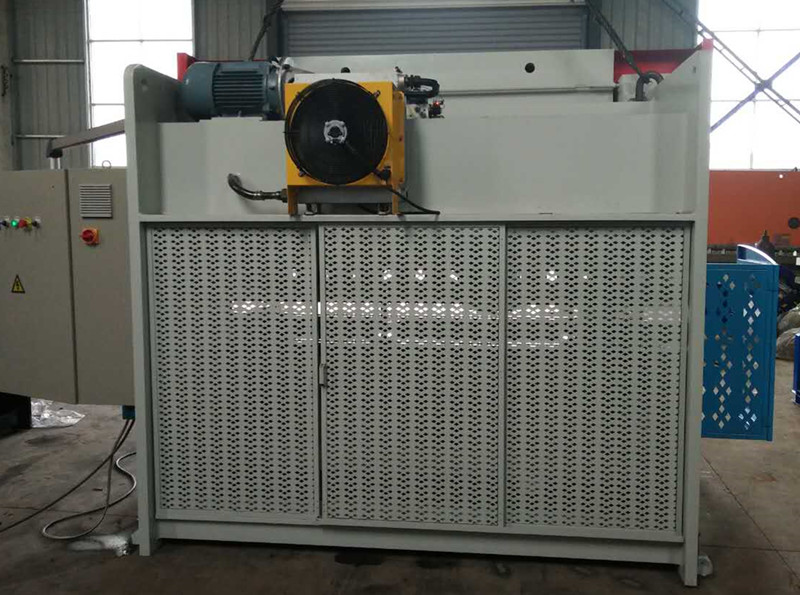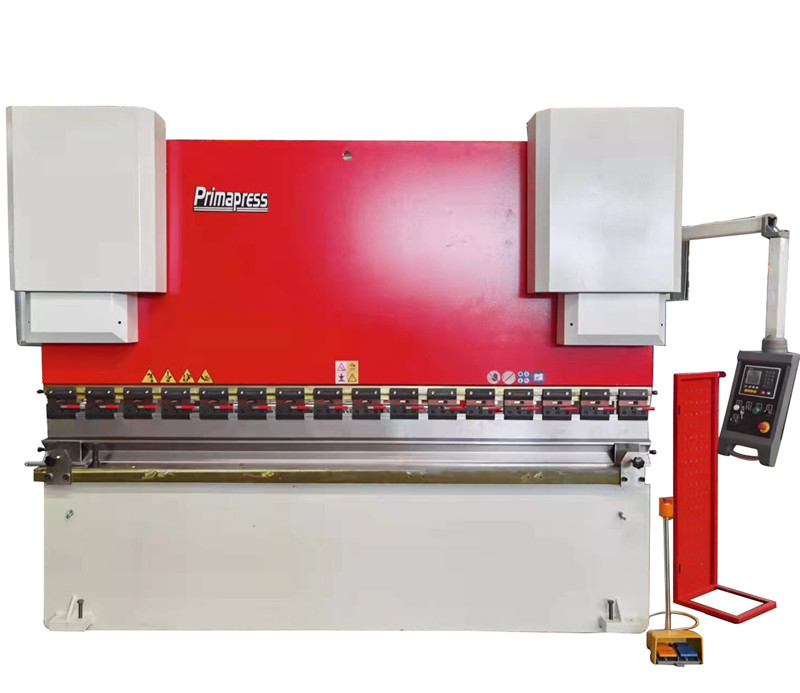 #brake press tool                #brake press elettric                  #harsle press brake
#press brake clamp                 #promecam press brake tooling               #durma press brake 200tx3200
#manual shear press brake