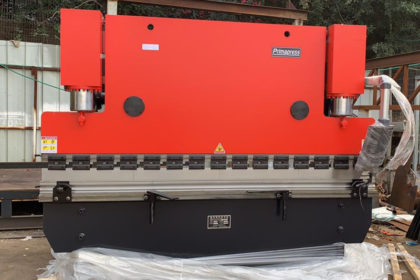 Sheet metal press brake shearing machine and plate rolling machine
Prima 4 sets sheet metal processing machines just arrived the Israel buyer factory.
he is very happy to see the machines, which is very safe and looks very nice.
this is the machine list:
1, QC11K 10x3200mm shearing machine .
2, WC67K 200T/3200mm press brake machine.
3, W11 30*1500mm plate rolling machine.
4, Punching machine 80ton