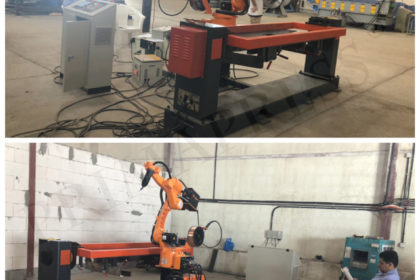 Yaskawa 6 axis welding robot tested very good
this is our Yaskawa 6 axis welding robot exported to Kuwait factory, which is making the elevators.
the machines is a high tech, so must send the technicians to local and training them .
it is has the rotary table and automatic clamps to fix the welding workpiece.
our engineer is very talkative and has full experience in the export market.
soon the machine run good and they became friends with the local workers.