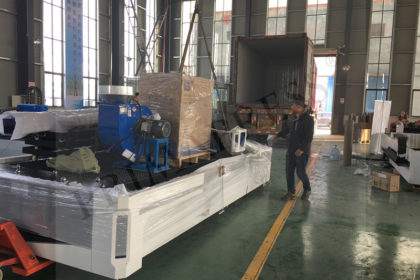 1500w cnc fiber laser cutting machine 1530 shipped
we are really proud to ship this 1500W CNC Fiber laser cutting machine 1.5x3m effective worktable abroad.
Prima Ukraine agent come together with his end customer to Prima factory to check his order machines.
at the same time our agent bring us a new order for one 750w cnc fiber laser cutter machine with bring 20000 USD Cash as deposit .
the user really need this machines for his projects, so we work day and night to finish this cnc fiber cutter in 20 days even
factory are busy with other orders too .
we are also talking about new cooperating in 2018 for more fiber cutting machine .
and we give them the EXCLUSIVE SALES AGENT in Ukraine.
due to our agent do not like to show off, so we can not show our more photos for respect.