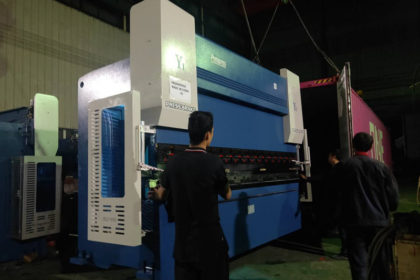 6+1 axis CNC Hydraulic Press Brake 160 ton 3200mm Delem DA66T CNC System with Y1 Y2 X R Z1 Z2 axis
Primapress exported this 6+1 axis CNC Hydraulic Press Brake 160 ton 3200mm Delem DA66T CNC System with Y1 Y2 X R Z1 Z2 axis  to USA
by 40HQ Container today. this delem da66t cnc servo press brake adopts 4 Front support , laser protection system ,
and double side fast clamps, amada press brake toolings , 4 axis backgauge and so on.
the customer is very smart, and he want the best cnc press brake bending machine for his bending works.
so he choose Primapress from the China press brake and shearing machine supplier , even Primapress cnc press brake machine offer
price is higher than other 2 suppliers, they still choose Primapress as Primapress has some feedback customers,
they give high praises for Primapress cnc press brake and cnc fiber laser cutting machine .
so he made a quick decision about this , we load this DA66T Press brake machine well  and it will be safe during shipping.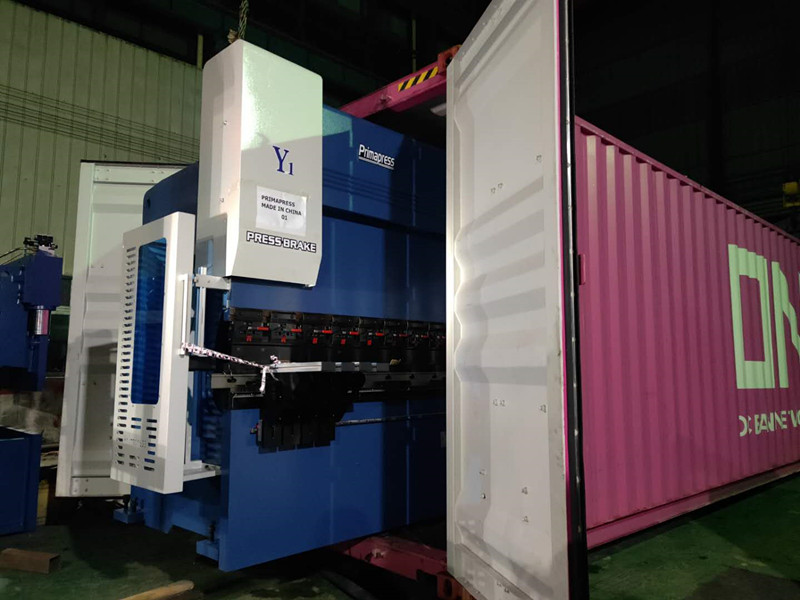 6+1 axis CNC Hydraulic Press Brake 160 ton 3200mm Delem DA66T CNC System with Y1 Y2 X R Z1 Z2 axis