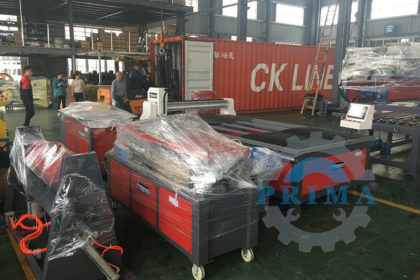 Automatic Duct line U , duct production line machines
Buyer: Vietnam.
today, Primapress company is really busy in loading 4 containers for the duct machines.
this is the list:
Duct product line U Shape, spiral duct machine P1500 , cnc plasma cutting machine ,vertical duct zipping machine .
lock forming machines, angle notching machines, pneumatic folding machines , TDF Flange forming machines . duct corner mold .
Prima is chosen as the final suppliers after the vietnam customer visited 6 suppliers in our city.
prima not give the lowest price, but quality, services is always the best level.