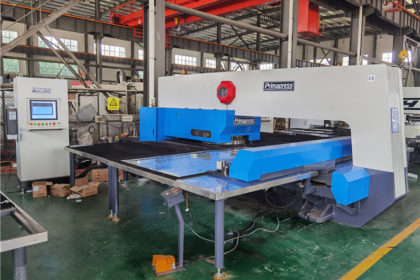 Cnc servo Turret Punching machine Cnc Turret Punch Press CNC Turret Punching Machine
this is Primapress 32 stations hydraulic cnc turret punching machine, the customer is from Mexico .
all the servo motor is made by Yaskawa, and the  cnc turret punching machine controller has 20 kind languages including
English, Russia, Spanish and so on . nowdays, cnc turret punching machine with index molds still can not be fully replaced
by the cnc fiber laser cutting machines, because it has some special advantages in some areas like punching holes sheet metal ,
forming sheet metal and , punching aluminum curtain wall .
the customers are feedback customers after visiting Primapress in 2018 and purchased cnc press brake and shearing machines.