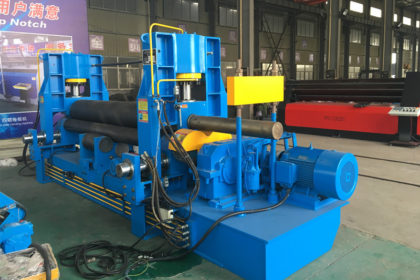 Heavy duty plate 3 rollers hydraulic steel plate rolling machine iron metal round bending machine
The rolling machine widely used in petroleum, chemical industry, cement, boiler, shipbuilding, aviation, water conservancy,
power transmission towers and other machinery and equipment. Its working principle is rotating bending deformation.
the following photos are Primapress newly exported to Malaysia and Indonesia hydraulic plate roll machines.
the first model is W11S 30*2500mm plate rolling machine, the second one is W11S 50*3000mm plate roller machines.
both plate roll bending machines is heavy duty type. Because the Indonesia has many oil industry.
so this plate rolling machine is for making the big oil cylinder to keep the oil.
that is why they Buy Primapress plate rolls machines.