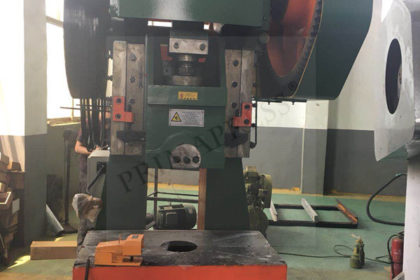 J23 Eccentric press machine 160ton power press machine
this is our heavy duty type eccentric power press machine 160ton machine.
it is exported to Indonesia customer.
it is too heavy and high ,so we have to put it down and put it in the steel base , then we use the forklift to press it into the container.