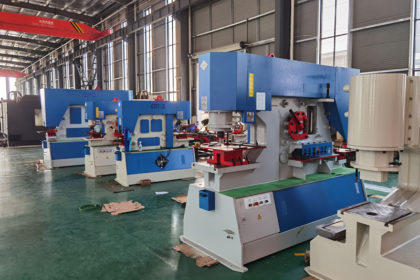 Primapress exported more Sheet metal Ironworker machine cnc feeding table cnc punching machine
in the end of 2020, Primapress factory manufacturing team are very busy as Primapress machines are very hot in the market.
and Primapress sales is not affected by the Covid, Primapress sales get 100% increased more than 2019 .
Primapress sell 150% cnc hydraulic press brake machines and 160% cnc fiber laser cutting machines more than 2019 ,
but other machines, like the duct pipe making machine , hole punching machines and so on , less interest due to no constructions .
From following ironworker machine photos, you can see Primapress technical teams are selling more and more cnc punching machine .
and it is just a small part, Primapress just select a part to show it in the website,
we also take clear video links for customers:  https://youtu.be/C8S07t_HsdY