Description
3 rolls W11 Plate rolling machine , mechanical plate bending machines
Main Characteristics:1.3 roller symmetrical;
2,The up roller do the vertical lifting movement in the central of the two down roller;
3, The two down rollers rotates through the reducer,the output gear and the lower roller gear meshing to provide the torque of the coiled sheet.
4, The disadvantage of this machine is the pre-bending should come from other device.
The Function and Application Scope of the Machinery
This is three-roller non-symmetric rolling equipment. It is mainly used in the process of cold working in which the sheets within the thickness of 12mm can be bent into different diameter cylindrical tubes.  It is widely used in boiler, chemical industry, mining, construction, shipbuilding and other machinery industry.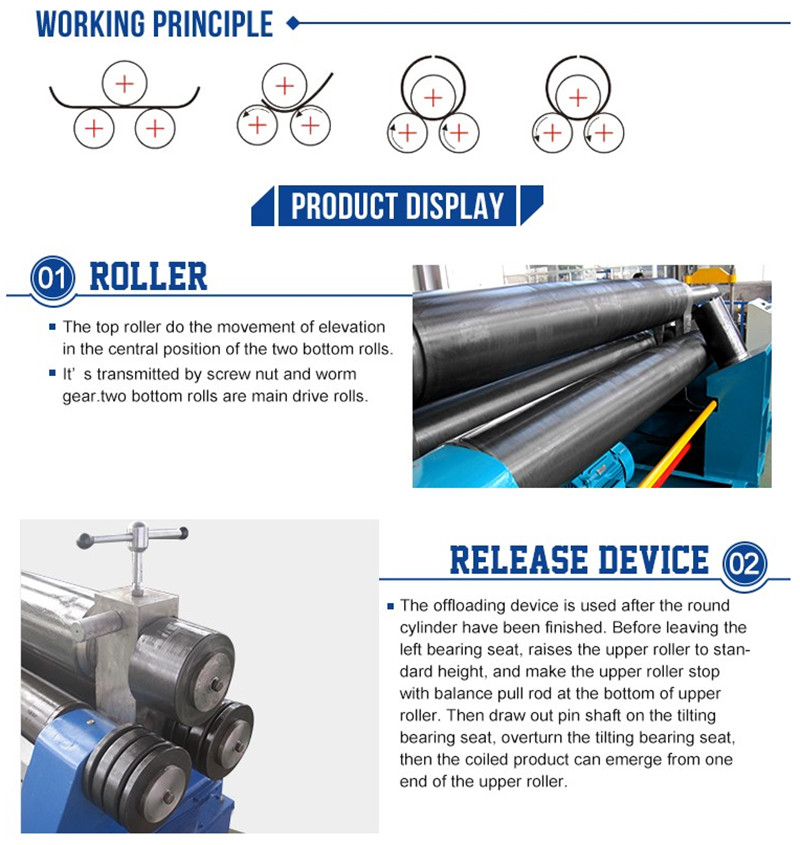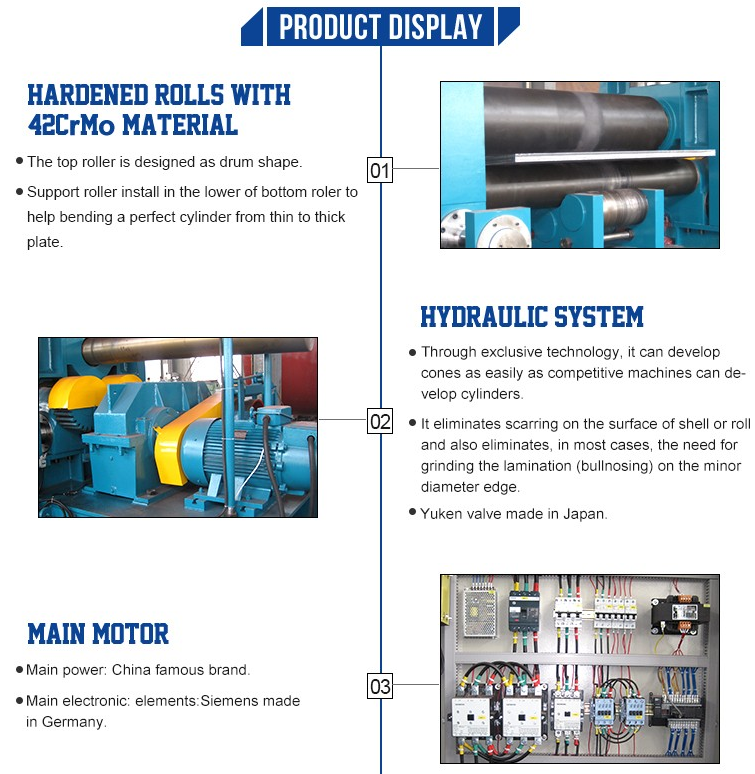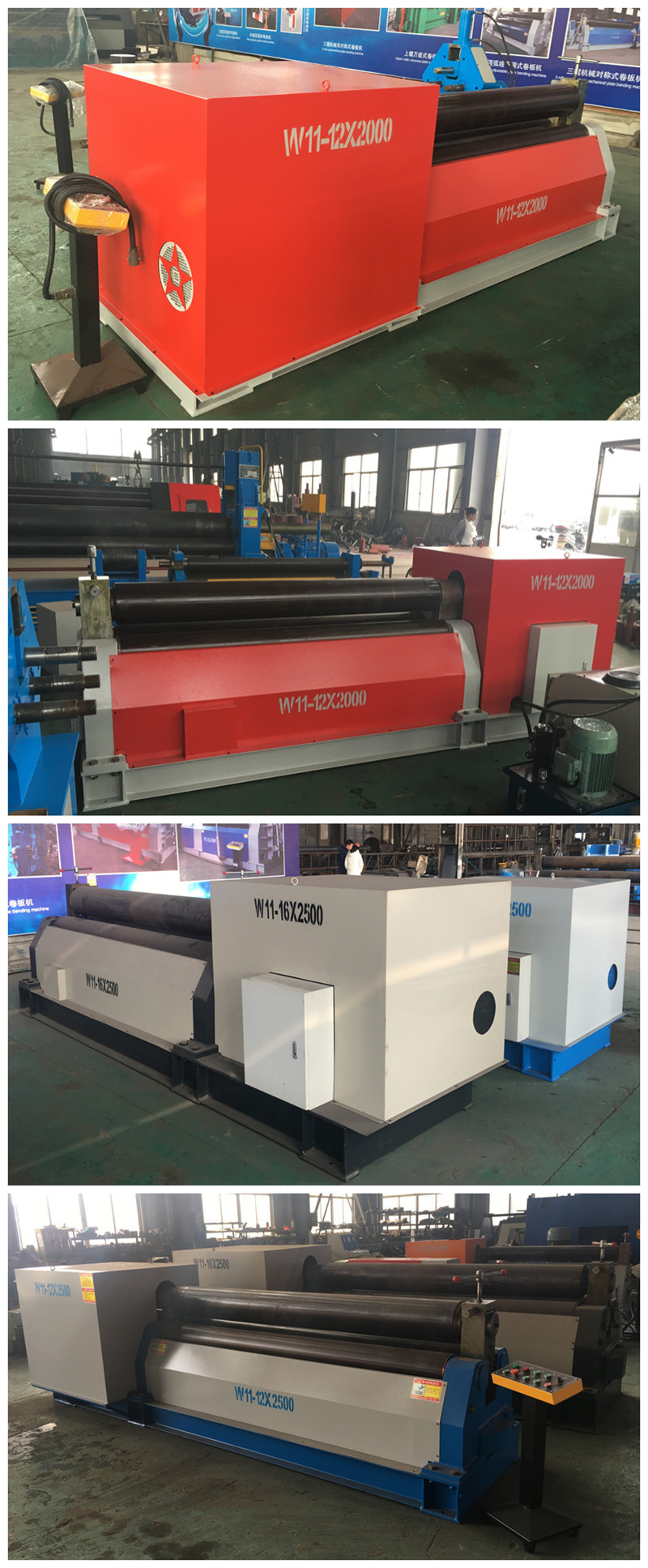 #low price 4 roll plate bending machine              #rolling plate bending machine
#3 roller plate bending machine                  #3 roller plate rolling bending machine