Description
Automatic punching line power press punching machine with Uncoiler, straighter , NC Feeder and progressive die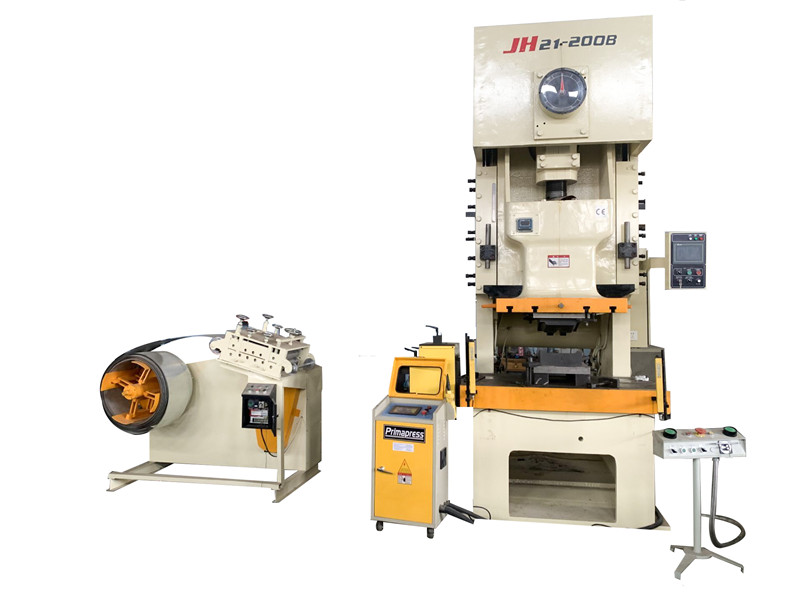 about the 2IN1:
Uncoiler and straightener two in one style improve factory usable space.
2. Straightening adopts the balance adjusting equipment and suitable for processing higher precision products.
3. Roller adopts the solid bearing steel and hard chrome plating treatment.
Features: 
1. Equipped with precision adjusting micro components, Japan magnetic contractor and electronic components, minimum breakdown and long operating life.
2. Integrated with straightener and uncoiler into one machine, save volume, suitable for board processing. Automatically adjust feeding time according to output speed.
3. Hard-chrome plated rollers adopts the solid bearing steel, low wear and high precision
4. Controlled by modern transducer, a various speed control is used for normal and high speed operation, keep pace with straightening, stable feeding.
Integrated with Uncoiler and straightener. Save volume, suitable for board processing. Automatically adjust feeding time according to output speed.
6. All rolls are made of bearing steel, have all been quenched, hard-chrome plated and grinded with mim HRC60 degree.
7. Use Japanese electromagnetic contact and electric parts, long service life .
8. A step-less variable speed control is used normal and high speed operation, control by modern frequency converters, keep pace with straightening, stable feeding.
9. Leveler inclines appropriately to reduce feeding loop distance.
10. Constructed with highly rigid structure and designed with a powerful motorized feeder
Specification:
Model
PR-150
PR-200
PR-300
PR-400
PR-500
Max. material width
150mm
200mm
300mm
400nn
500mm
Material thickness
0.4-1.5mm
Material weight
500kg
800kg
1000kg
1500kg
2000kg
Coil inner diameter
450-530mm
Coil outer diameter
1200mm
Straightening motor
1/2(HP)
1 (HP)
2 (HP)
2 (HP)
3(HP)
Uncoiler motor
1 (HP)
1 (HP)
2 (HP)
2(HP)
3 (HP)
Straightening roller
Diameter 20*9/10(up/down)full drive
Straightening adjusting
4 point adjusting
Straightening speed
0-15m/min
Expansion style
manual
Induction
Induction table style
NC Feeder Components list:
| | | |
| --- | --- | --- |
| Electrics | SCHNEIDER | For electric safety |
| Servo motor | YASKAWA from Japan | For long time using |
| PLC controller | Delta from Taiwan | To control the movement and speed |
| Man-machine interface | WEINVIEW from Taiwan | For convenient operation |
Feature of Automatic feeder for press machine
Suitable for processing feeding materials in various thickness and length.
2. Suitable for high-speed feeding and long material processing to increase production capacity and feeding accuracy.
3. With a simple operation panel with numerical keys for operator to easily set the length of loading materials and the loading speed, featuring fast and accurate. Length of loading material covers 0.1mm-9999.99mm.
4. Adopted air-powered releasing device (the releasing position is accurate.) which can be used in a long time with a  low hazard rate.
5. Slackening style can be changed according to customer requirement. (only for NCR model and NCF model.)
Structure of  PLC pneumatic automatic NC servo feeder
1,Adopted high quality and brushless servo motor as the drive to shorten the time for delivery adjustment and testing.
2. Adopted high-sensitivity decoder to ensure back-feeding accuracy and improve loading accuracy.
3. Adopted timing belt to safeguard the gap between gears to guarantee low abrasion, noiseless, free of lubrication, security and environmental protection.
4. Motor is internally installed so as to avoid possible damages caused during transportation and loading.
Its working principle: Uncoiling, feeding, punching and so on.
Model
NCF-200
NCF-300
NCF-400
NCF-500
Max. feeding
width(mm)
200
300
400
500
Max. feeding
length(mm)
9999.99
9999.99
9999.99
9999.99
Material
thickness(mm)
0.5-6.0
0.5-6.0
0.5-6.0
0.5-6.0
Mould line
height(mm)
100-250
100-250
100-250
100-250
Max. feeding
speed (m/min)
20
20
20
20
Slacking style
Pneumatic
Pneumatic
Pneumatic
Pneumatic
Feeding capacity

(thickness*width)

4mm*200mm
4mm*300mm
4mm*400mm
4mm*500mm
5mm*150mm
5mm*200mm
5mm*200mm
5mm*350mm
6mm*80mm
6mm*100mm
6mm*100mm
6mm*200mm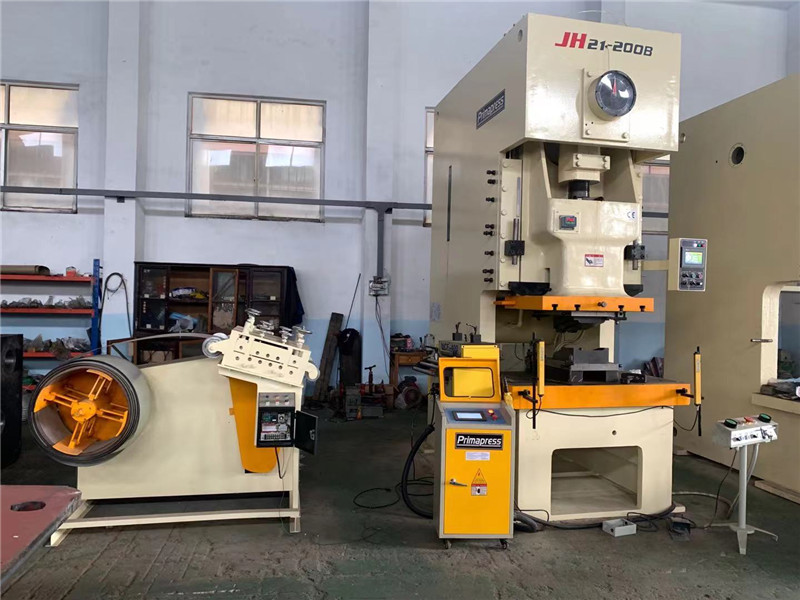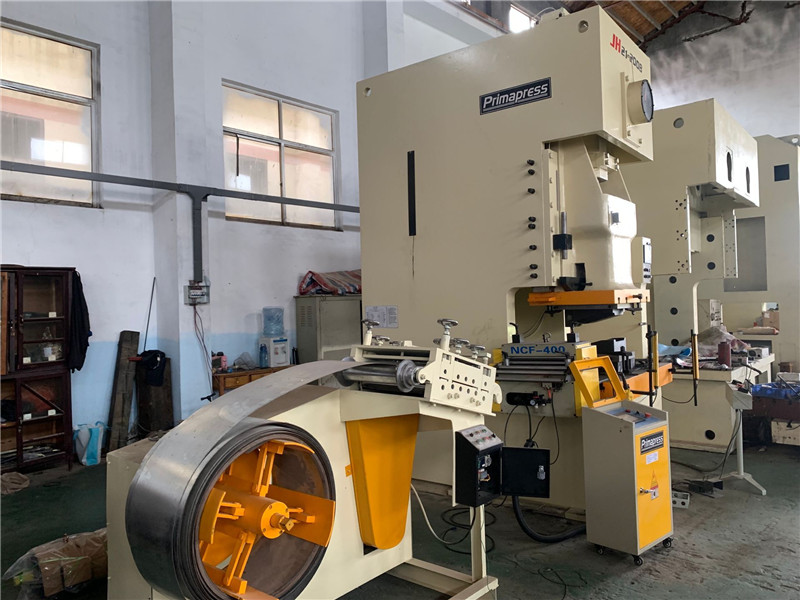 #punching machine          #hole punching machine           #cnc punching machine
#metal punching machine                #hydraulic punching machine