Description
Delem CNC Synchronized Press Brake bending 8axis DA69T CNC Press Brake DA69t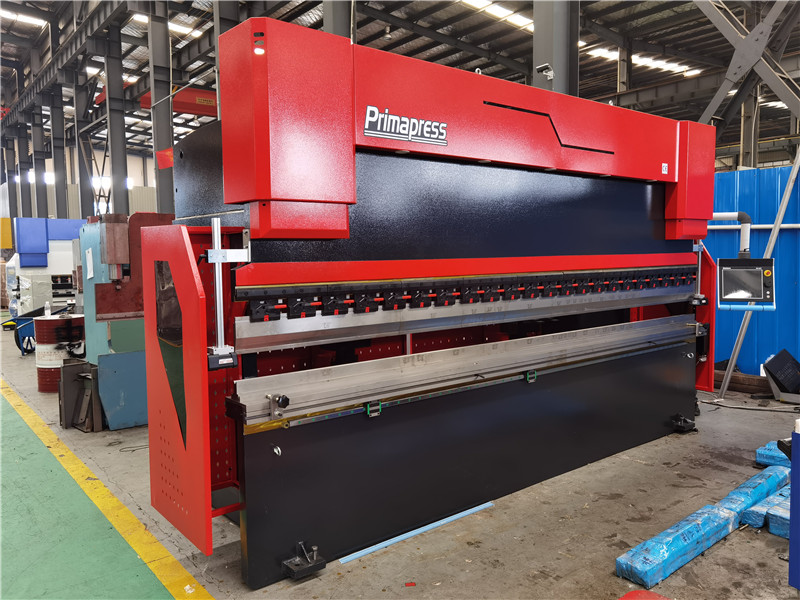 Primapress and Primalaser is a famous manufacturer of metal sheet equipments in world market. Its Brand Primapress and Primalaser has been leading brand
for many years in the field of international metal sheet equipments. Our group devote ourselves to product development, production and sales. Our main products are:
CNC Press Brake, guillotine Shears, Hydraulic press, cnc fiber Laser Cutter machine and CNC rolling machine these sheet metal processing equipments.
we are using advanced technology from German, Japan, and Italy.we can produce large Hydraulic Press and Press Brake more than 16000 ton &
16m and cnc fiber laser cutting machine from 1kw -30kw high power .we are with professional R&D team, and we have World-class design and manufacturing capabilities.
1. High precision, Wide application
2. EU CE Certification
3. CQC, ISO9001: 2008
4. High performance,
5. Easy to operation.
The whole structure of the hydraulic press brake:
– Welded structure: The stress of the welded parts can be eliminated by vibration; So this forging press gives high accuracy.
– Frame: Consists of right and left wall boards, working table, oil box, slot steel and etc. The stress of the welded parts can be eliminated by vibration.
The machine enjoys high accuracy and high strength and can be transported easily.
– High accuracy, high efficiency, simple and convenient operation, good performance, favorable price and best service.
Specification for CNC sheet metal hydraulic Press Brake
Model(Primapress )
1560
2580
32110
32135
32175
40175
32220
Bending force
KN
600
800
1100
1350
1750
1750
2200
Bending Length
mm
1500
2500
3200
3200
3200
4200
3200
Between Columns
mm
1100
2060
2700
2700
2700
3700
2700
Daylight
mm
405
405
430
430
430
430
430
Slide Stroke
mm
200
200
200
200
200
200
200
Throat Depth
mm
370
400
400
400
400
400
400
Bolster Width
mm
80
80
100
100
100
100
140
Down Speed
mm/min
200
200
180
180
160
160
160
Pressing Speed
mm/min
8
8
10
10
10
10
10
Return Speed
mm/min
180
180
150
150
150
150
140
Back Gauge Stroke
mm
500
600
800
800
800
800
800
Outline Size
L
mm
1825
2825
3500
3550
3500
4500
3500
W
mm
1650
1650
1650
1650
1650
1650
1730
H
mm
2300
2350
2650
2700
2700
2750
2900
Weight
kg
4600
5600
8000
9500
10000
12000
13200
#brake press tool      #brake press elettric     #harsle press brake
#press brake clamp     #promecam press brake tooling
#durma press brake 200tx3200