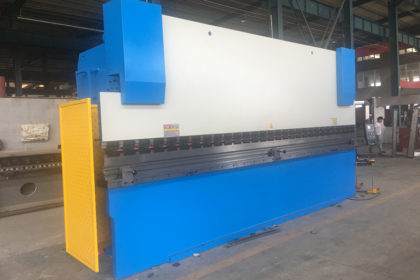 sheet metal 6m hydraulic press brake machine 6000mm 300ton hydraulic bending machine
these photos is Primapress newly finished and exported to Dubai , sheet metal 6m hydraulic press brake machine
6000mm 300ton hydraulic bending machine . and we still have other 400ton 6000mm heavy duty press brake machine
under finishing . this 300ton 6000mm hydraulic press brake machine can bend 7mm thickness by 6m full length.
it is with fast clamps . nowdays, the heavy duty press brake is mostly used in building structure making , bridges and so on .
primapress factory can finish around 30 sets 6m hydraulic press brake and shearing machine 6m .
some machines are 8m . we can produce max 3200ton cnc press brake and 10m hydraulic shearing machine .