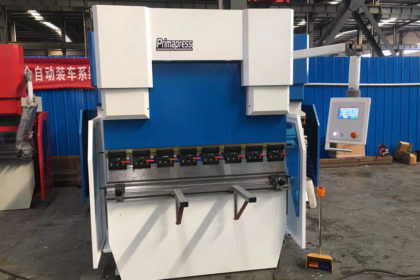 Sheet metal plate NC Torsion bar press brake bending machine 80ton 100ton and 160ton shipped
Primapress is very busy after the back to work from the Spring festival , and Primapress has got many many orders
for the sheet metal cutting and bending machine from china and outside market.
also, Primapress factory is very busy to manufacture the sheet metal bending and cutting machines.
the following photos is one part of the shipped Sheet metal plate NC Torsion bar press brake bending machine
80ton 100ton and 160ton shipped. here is the details:
1, 80T/1600MM CNC Press brake bending machine with CT8 Controller.
2. 100t/2500mm hydraulic NC Press brake bending machine with E21 Controller.
3, 160ton 3200mm hydraulic NC press brake bending machine E21 .