Description
Hydraulic CNC Tandem Press Brake for street light pole 12m street light pole making machine
CNC Synchro Tandem Press brakes use 2 same models pressbrake united for bending longer sheet, especially over 8m length, 2 machines can be bending independent for high productivity short metal bending, it uses same controller with synchro technology; different models can be also united with tandem options, one big press bending thick&larger parts, one small press bending thin&small profiles, it can be work together bending longer parts with reasonable design on 2 different size machines.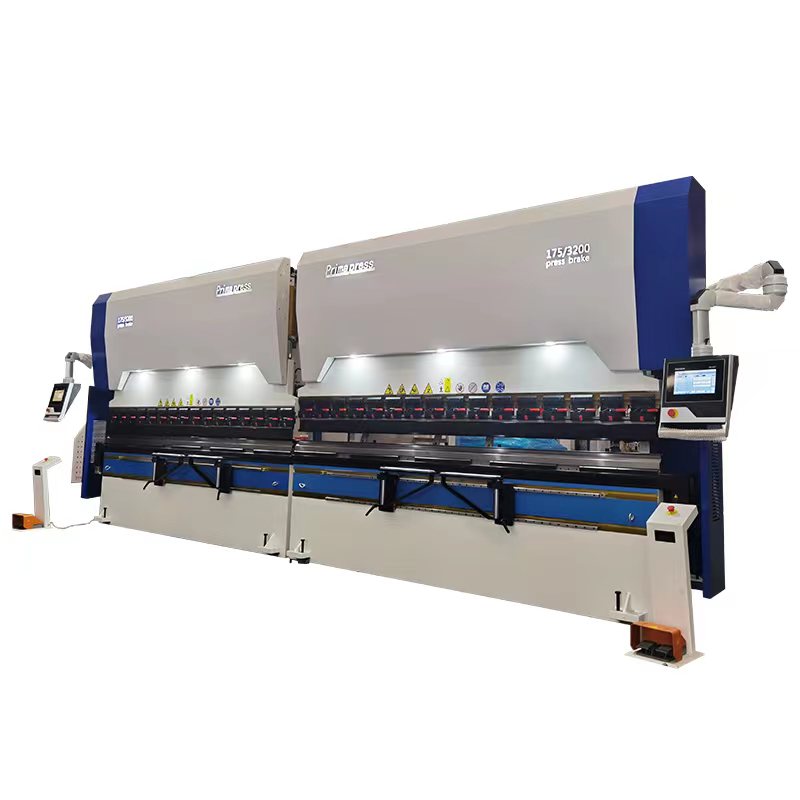 Main features
Advanced proportional valve controls the hydraulic cylinders to work synchronously and achieve precise repeatability performance
• Be capable of be controlled at random point within the stroke
• Repeatability precision +/-0.01mm,parallelism precision +/-0.02mm
• Deflection compensation table or crowning system for high precision
• Holland Delem DA58T CNC together with linear scale, Bosch-Rexroth valves, servo motors and other famous brand elements to ensure excellent performance
Machine Block
cnc press brake features a rigid frame for minimum deflection under the load. Machine welding is made by welding aparatus & welding robots. After the welding,we make stress relief process by vibration system. After the stress relief process machine frame goes to CNC 5 axes machining centers for accuracy. All referance surfaces and connection holes are machined. By all this processes machine frame sensivity is protected for a long life time.
DELEM DA58T 2D Graphic Touch Screen CNC Press brake controller
■ 2D graphical touch Screen programming ■ 15" high resolution color TFT ■ Bend sequence calculation ■ Crowning control ■ Servo and frequency inverter control ■ Advanced Y-axis control algorithms for closed-loop as well as open-loop valves. ■ USB, peripheral interfarcing ■ Profle-T offline software